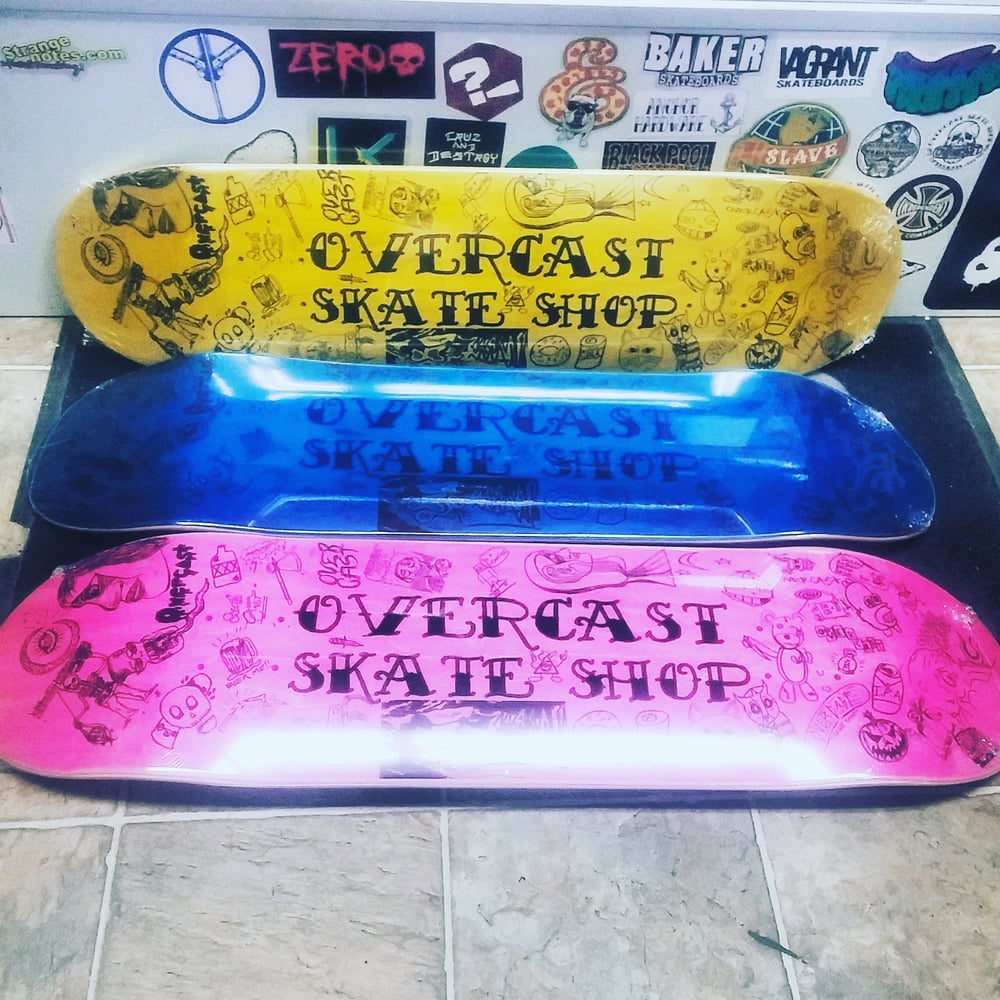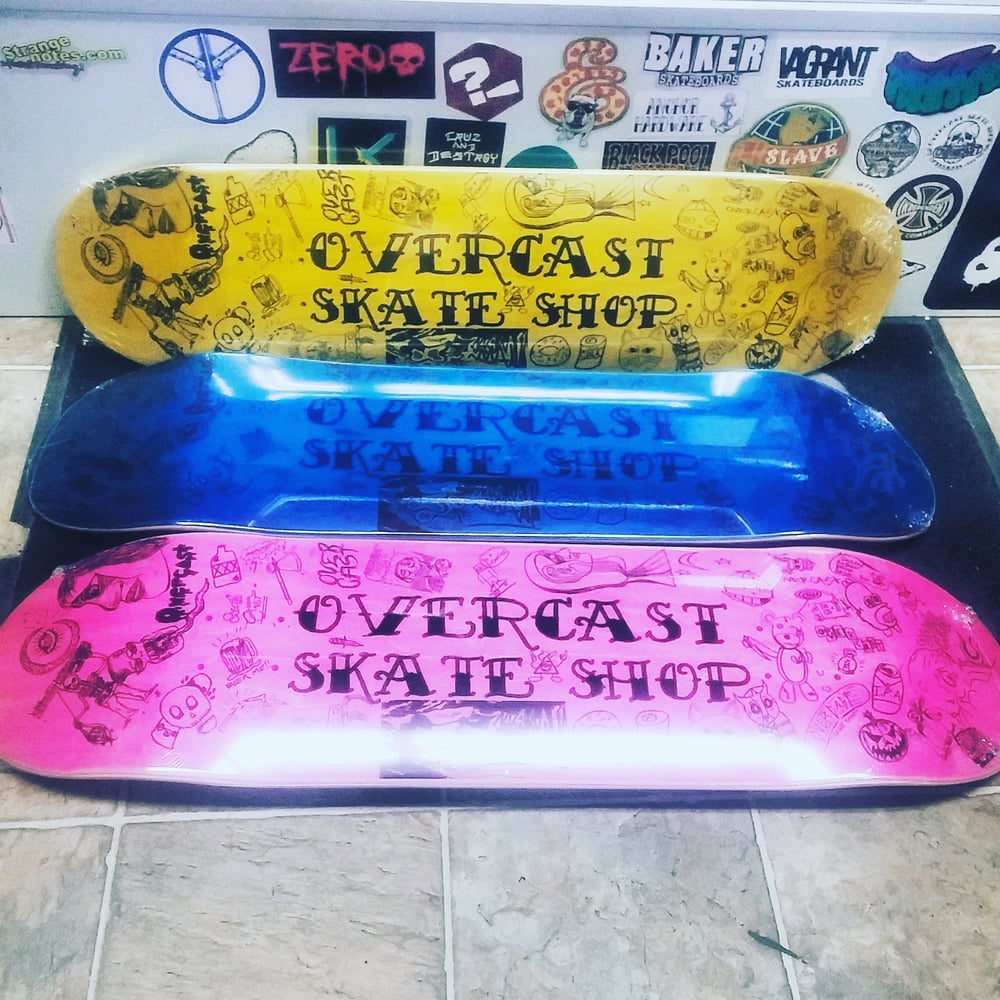 Overcast Doodles Deck w/ griptape included
$35.00
For our first Overcast Skate Shop Deck, we decided to do a community graphic and gather a bunch of doodles from shop riders and supporters. These aren't your typical shop decks, were they just put their design on the cheapest wood. We actually went trough a couple of companies to find the right wood to put our design on. These are quality hard rock maple decks with some nice medium concave. They are rider tested and approved.
-Decks are on assorted stains.
-Griptape is included with the deck.